It's time!
Since 06/02/2020 we are allowed to open the doors of the Senso Studio for you again under certain conditions!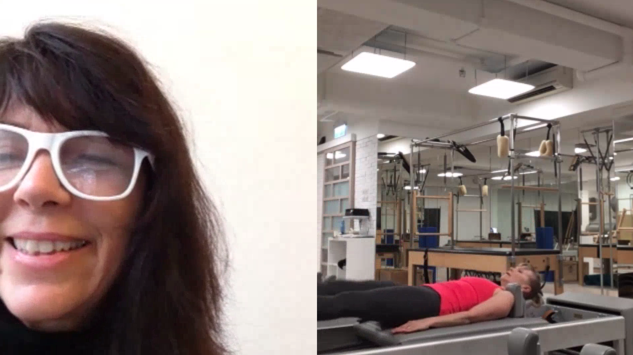 However, due to the current hygiene measures we can for the time being
only offer solos and duos!
Groups will continue to take place online.
In the following we would like to present you our hygiene plan according to the regulation of the Berlin Senate for the further use of our premises in relation to the Corona - Pandemic.
We are obliged to document your customer contact details and the time of entering and leaving our studio.
A minimum distance of 3.0 metres to staff and other clients must be maintained.
Please disinfect your hands before entering our premises. We provide appropriate disinfectants for this purpose.
Please only appear healthy for training. We are not allowed to admit you if you show cold symptoms.
The check-in will be limited due to the available square meters of our rooms and the necessary observance of the given distance rules.
Maximum number of members in all rooms: 4
Maximum duration of a training session: 50 minutes
Only one person is allowed in the changing rooms at a time!
Showers are not allowed, according to the government's hygiene regulations.
In the sanitary rooms (toilets) the same distance rules apply as in all areas of our studio.
There are possibilities for hand disinfection in the entrance area, in the sanitary area (toilets) and in the training rooms.
There is no obligation to wear breathing masks in fitness studios. We only follow the recommendation of the Federal Government for protection against infectious diseases.
We as employees will wear face shields in all rooms.
Your training on the training area and your participation in our courses
Training must be contactless and at a safe distance of 3.0 meters. Each device must be disinfected after use.
Our premises are ventilated at regular intervals.
Please follow the hints and remarks of our staff urgently.
At present, due to aerosol exposure, any high-intensity endurance training is not permitted. We ask you to train moderately.
We would like to thank you very much for your loyalty, support and understanding!
Your Senso Team
NEWCOMER? MAKE A DATE
You've heard of Pilates, but don't know if it's right for you?
Send us a message and we will make a date - including a tour of the studio.
make a date
SENSO OFFERS
In addition to the workshops we also offer special offers and conditions for certain Pilates trainings and topics...
learn more
WORKSHOPS
Senso Classical Pilates means: qualified instructors and specially equipped rooms with Pilates equipment. This also includes workshops with international trainers in the Senso Studio.
learn more
Senso Course Program
Session - select - book online - get started!
"After 10 hours you feel the difference, after 20 hours you see the difference and after 30 hours you have a new body."
Joseph H. Pilates