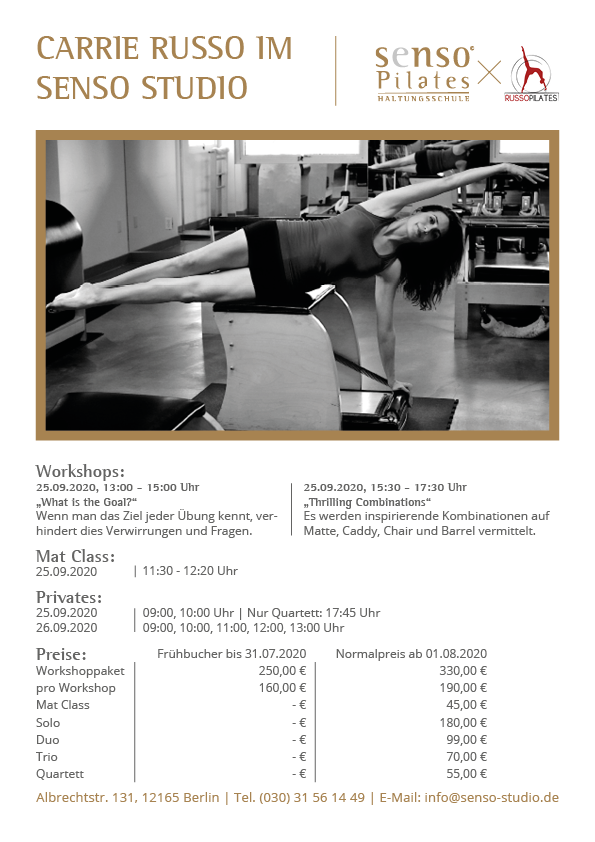 Carrie Russo offers on Sept. 25. and 26.09.2020 offers two exceptional workshops at Senso Studio and is also available for exclusive groups and private!
Specifically, the workshops are as follows:
25.09.2020, 13:00 – 15:00
"What is the Goal?"
Knowing the goal of each exercise prevents confusion and questions.
25.09.2020, 15:30 – 17:30
"Thrilling Combinations"
Inspiring combinations on mat, caddy, chair and barrel will be taught.